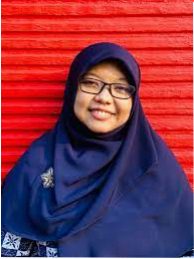 Yuli Rahmawati, M.Sc., Ph.D
I am a chemistry education lecturer at Universitas Negeri Jakarta with teaching experiences on basic chemistry,curricula, educational research, qualitative research, evaluation, and teaching competences. My working experience on Australian Research Council project and as a tutor at Curtin University has enriched my envisioning in Education. Currently, l am working on several educational research project, including dilemmas teaching, socio-cultural issues in science education, transformative Education, metacognition, e- learning, and green chemistry.
Research focus on science education
Dr. Mohammad Masykuri, M.Si.
The research interests include polymers and composites topics, the specific applications of materials in industry and the environment, and the development of teaching methods. Some of these research results have been successful in the proceedings of international and national seminars, national journals and patents.