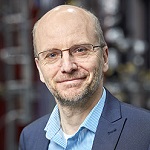 Position : Professor of Organic Chemistry
Areas of expertise : capture and reactions of carbon dioxide; carbon capture and storage (CCS); biogas upgrading; environmentally friendly coloration technology; natural product extraction and utilisation
Email : C.M.Rayner@leeds.ac.uk
Phone : +44(0)113 343 6579
Location : G52d Department of Chemistry
Position : Associate Professor (Chemical & Environmental Engineering)
Employment
University of Nottingham – Malaysia Campus: Semenyih, Selangor, MY
Areas of expertise : (i) applied thermodynamics, in particular, thermophysical properties and phase equilibrium measurements; (ii) synthesis of ionic liquids; (iii) molecular dynamics simulations; (iv) polymer physics; and (v) the behaviour of micellar systems.
Email : Ianatul.Khoiroh@nottingham.edu.my
Phone : +6 (03) 8924 8361
Location : Room DB02d Block D, Malaysia Campus, Jalan Broga, 43500 Semenyih, Selangor Darul Ehsan, Malaysia
Dr Ianatul Khoiroh's research expertise/skills can be further classified into the following: (i) applied thermodynamics, in particular, thermophysical properties and phase equilibrium measurements; (ii) synthesis of ionic liquids; (iii) molecular dynamics simulations; (iv) polymer physics; and (v) the behaviour of micellar systems.
Dr Ianatul Khoiroh obtained her PhD in Chemical Engineering from National Taiwan University of Science and Technology (NTUST), Taiwan, in 2012. Prior to her PhD, she received Double Master Degree in Chemical Engineering from NTUST and Sepuluh Nopember Institute of Technology (ITS) Indonesia, and completed her bachelor degree at ITS. In 2021, she obtained her Postgraduate Certificate in Higher Education (PGCHE) from the University of Nottingham, UK. Ianatul is a fellow of the UK Higher Education Academy and a member of various engineering associations. She registered as Associate Member with the Institution of Chemical Engineers (IChemE), Graduate Engineer with the Board of Engineer Malaysia (BEM), and Professional Engineer with the Institution of Engineers Indonesia (PII).
Ianatul's research interest is on the development of green process technology which include but not limited to: separation process by using bio-based ionic liquids, supercritical extraction process, and novel ionic liquids for lithium ion batteries application. Other areas for her current research directions including the use of molecular dynamics (MD) simulations to investigate the structure-property relationships of complex fluids and advanced materials.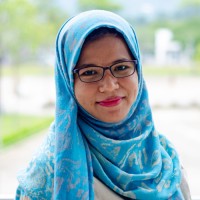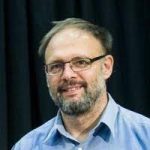 Prof. Mauro Mocerino, Ph.D
Position : Professor
Areas of expertise : Chemistry, calixarene, resorcinarene, crystal structure.
Email : M.Mocerino@curtin.edu.au
Phone : 08 9266 3125
Location : Resources & Chem Precinct, Faculty of Science and Engineering, Curtin Perth
Mauro Mocerino is an Associate Professor and Coordinator of Post-graduate coursework in Chemistry at Curtin University. He was the Director of Undergraduate Studies in Chemistry who oversaw the development and introduction of a completely revised chemistry program at the university. He is a Co-editor of the Australian Journal of Education in Chemistry and coauthor of the leading first year chemistry text in Australia and NZ. He was the Chair of the Royal Australian Chemical Institute (National) Division of Chemical Education (2001-2005). He has received numerous awards for teaching, including the Inaugural Premier's Prize for Excellence in Science Teaching: Tertiary (2003), a National Citation for outstanding contribution to student learning (2010) and the RACI Division of Chemical Education Medal (2012). Recent projects funded through the Australian Learning & Teaching Council include: "Science for Early Childhood Teacher Education Students: Collaboration between Teacher Educators, Scientists and Engineers", "Developing leaders of change in the teaching of large university chemistry classes" and "Extending the science curriculum: teaching instrumental science at a distance in a global laboratory using a collaborative electronic laboratory notebook". In the last five years he has co-authored 3 books, 3 book chapters, 20 journal articles and made numerous conference presentations, including two plenary lectures. These outputs are in the fields of chemistry research and/or education.
Research interest
Chemistry, calixarene, resorcinarene, crystal structure.
Position : Lecture/Head of Master of Chemistry Education Program, UNS
Areas of expertise : Educational Research and Evaluation (Chemistry)
Email : jengtina_sp@yahoo.com
Phone : +6281227182520
Location : UNS, Surakarta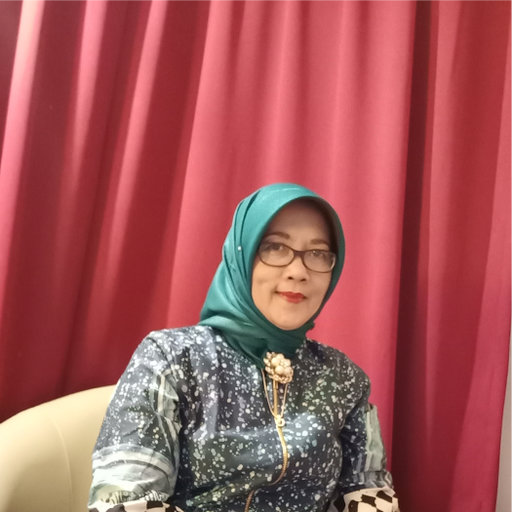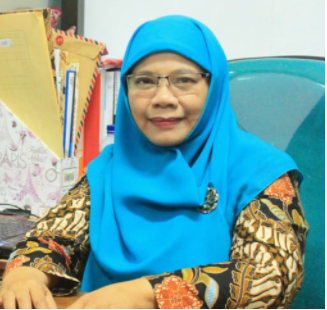 Dr.rer.nat. Sri Mulyani, M.Si
Position : Head of Department of Chemistry Education UNS
Areas of expertise : chemistry education
Email : srimulyaniuns@staff.uns.ac.id
Phone : +62 815-4860-3734
Location : UNS, Surakarta Perth
Dr.rer.nat. Sri Mulyani, M.Si is the head of the chemical education department of FKIP UNS. mulyani has expertise in Chemistry, Biochemistry, Biotechnology, Chemistry Education. In the last 7 years, Dr.rer.nat. Sri Mulyani, M.Si  has held the position of Chair of the Editorial Board of the Chemical Education and Chemistry Journal (JKPK), Chair of the Editorial Board of Educational Research Journal Pedagogia, and also Head of the Chemistry Education Undergraduate Study Program.
Research interest 
Research focus on chemistry